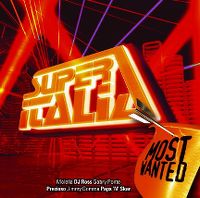 Code:


             ÜÜÛÛÛÛÛÛÛ²ÜÜÜÜ        °       °±Ü±°       °
   °       ÜÛÛÛÛÛÛÛÛÛÛÛÛÛÛÛÛ²ÜÜÜ          °±ßÛß±°          °      °Ü Ü°
         ÜÛÛÛÛÛÛÛÛÛÛÛÛÛÛÛÛÛÛÛßÛÛÛÛÜÜ          °                  °±Ü ܱ°
       ÜÛÛÛÛÛÛÛÛÛÛÛÛÛÛÛÛÛÛÛÛÜÛÛÛÛÛÛÛÛÜ                              °      °
 ±   ±ÛÛÛÛÛÛÛÛÛÛÛÛÛÛÛÛÛÛÛÛßÛÛÛÛÛÛÛÛÛÛÛÛÜ        °
    ÜÛÛÛÛÛÛÛÛÛÛÛÛÛÛÛÛÛÛÛÛßÛÛÛÛÛÛÛÛÛÛÛÛÛÛÛÜ           °±ÜÛܱ°     °
  ±ÛÛÛÛÛÛÛÛÛÛÛÛÛÛÛÛÛÛÛß    ßÛÛÛÛÛÛÛÛÛÛÛÛÛÛÜ           °±ß±°             °
  ²ÛÛÛÛÛÛÛÛÛÛÛÛÛÛÛÛÛÛ       ±ß²ÛÛÛÛÛÛÛÛÛÛÛÛÛÜ
 ²ÛÛÛÛÛÛÛÛÛÛÛÛÛÛÛÛÛÛ±          ÛÛÛÛÛÛÛÛÛ ßÛÛÛÛ      °Ü Ü°     °
²ÛÛÛÛÛÛÛÛÛÛÛÛÛÛÛÛÛÛ²            ÛÛÛÛÛÛÛÛ² ²ÛÛÛ     °±Ü ܱ°                   °
ÛÛÛÛÛÛÛÛÛÛÛÛÛÛÛÛÛ ÛÛ±            ÛÛÛß²ÛÛÛ  ßÛ         °         °    °±Ü±°
ÛÛÛÛÛÛÛÛßÛÛÛÛÛÛÛ²  ßÛ        Û±   ÛÛ  ²ÛÛ  ßÜßßßÜÜÜÜ                °±ßÛß±°
ÛÛÛÛÛÛÛ² ßÛÛÛÛÛÛÛÜ   ß      ±Ûß   ±ß   ÛÛ     ÛßÜÜÜ ßßÜÜ
²ÛÛÛÛÛÛÛÛ ßÛÛÛÛÜßÛÜ       ÜÜÛßß       °ß       Û  °ßßÜܲßßÜÜ       °
 ÛÛÛÛÛÛÛÛ²  ßÛÛÛÜÜß    ßßßÛßßß                Û° °±°  °ßßÜ ²ßÜÜ            °
  ßÛÛßÛÛÛÛÛÜÜ  ßßßßßÜÛ±                °     Üß °°°°±°±°°°ßßÜ ²ßÜ
   ßÛÛ ßÛßÛÛÛßß   ÜÛÛ ß±          Ü°         Û°°°°±±±±±²°±°° ßÜ ²ßÜ      °Ü Ü°
      ßÜÜßÜ  ßßÛßßÛß   ßÜÜÜß     ²ÛÛ     Ü  Üß ±°±±±°°±±±°±°° °ßÜ ²Û    °±Ü ܱ°
  °Ü     ßßÛÛÜ ß  ß    ß        ÜÛÛß   °Û  Üß °±±°±±±°°±±°°±±°±° ßܲßÜ
              ßÜ            ÜÜÛÛÛß     Üß Üß °±²±°°±±±±°±±±°°°²°°±ßÜ ²Û
          ÜÜßßß ßÜ     Ü ÜÛßßß        Üß Üß°°±±°±±±±±±°°±±°°±±±°°°±²Û ²ßÜ    °
       ÜßÛ       ßßÜ                Üß Üß °±±±°°°±±±±±±±±°±±±°°±°° ±²Û  ßÜ
 °Ü   Üß         ÜÜÜÛÜÜ          ÜÜß ÜÜß °°±°±°±±±±±±±±°±±±°°±±±±°° ±ßÜ ²ßÜ
      Û       Üßß±   °±ÛßßÜÜÜÜßßß ÜÜß  °°°±±±°±°±±±±±±±±±°±±°°±²°°  °²Û ° ßÜ
      ßÜ     Ûß°   ±Üßß ±°° °±° ßß° °°°±±±°°±±±±±±±±±±±°±±±°±±±°°Üß ÜÛß °° ßÜ
        Û   Û±°  ±Üß °°±±±±±±±±²°±°°±±±°°±±±±±±±±±±°±±±°±±°±°°°Üß Üß° °°±°°²Û
     °   ßßÜß   ±²Û°°°±±±±°±±±°°±±±±±±±±±±±±±±±±±±±±±±°±±°±±°Üß Üß °°°±±°±° ßÜ
    Ü      Û±° ±±Û °°²±±±±±±±°±±±±±±±±±±±±±±±±±°±±°±°° °±°ÜßßÜÜß° °°±±°±±±°°²Û
  ±ÛÛÛÜ     ßÜ °²Û°°°±±±±±±±°°±±°±±±±±±±±±°°±±±±°±±°±°ÜÜßßÜßß ° °°±±±°±±±±±° Û
 ±ÛÛÛÛÛÛÛÜ    ßßÜÛ° °±±±±±±±±°°±±±±±±±±°±±±±±°°±°ÜÜÜßßÜÜßß° °°±°±°±±±±±±±°±°²Û
  ²ÛÛÛÛÛÛÛÛÜÜ    ßßܱ° ±²°°±±±°°±±°±±°±±°±°ÜÜÜÜßßÜÜßßß°    Ü °°±±±°±±±±±±±°°²Û
   ßÛÛÛÛ²ÛÛÛÛÛÛÜÜ   ßßßÜÜÜÜܱ° °±±±° °±ßßÛÛÜÜÜßßß°   ÜÜÛÛÛÛ°  °°±°±°±±±±±°° Üß
    ßÛß   ßßÛÛÛÛÛÛÛÜÜ       ßßßßßßßßßßßßß       ÜÜÜÛÛÛÛÛÛß   °°±±±°°°±°±±° Üß
     ßÛ      ßÛÛÛÛÛÛÛÛÛÛÛÜ           ÜÜÜÜÜÜÜÛÛÛÛÛÛÛÛÛÛÛß   °°±±±±°° ±° °± Üß
    ß  °       ßÛÛÛÛÛÛÛß            ßß ßÛÛÛÛÛßßßÛÛÛÛÛÛ°  ° ± °° °     °  ° ß
                ÜÛÛÛßß   ÜÜÜÛÛÛßßßßÛÛÛÜ ÜÛß   ÜÛÛÛÛÛß±      ±      °      °
   °        ÜÜÛÛÛÛß ±²ÛÛÛÛÛßß     ÜÜÛÛß ß    ÛÛÛÛÛÛ   ÜÜÛÛÛÛÛÛÛÛÛÜÜÜÜÜ°
          ÜÛÛÛÛÛß    ±²Ûß       ÜÛÛß       ÜÛÛÛÛÛÛ  ±ÛÛÛÛÛÜ ÜÜÜ ßßßßÛÛÛÛÛÛÜÜ
       ÜÛÛÛÛÛÛß              ÜÛÛß        ÜÛÛÛÛÛÛÛ    ßßÛÛÛÛÛ ßßÛ     ÜÛÛÛÛÛÛß
     ÜÛÛÛÛÛÛß          ±  ÜÜÛÛß          ßßÛÛÛÛÛÛÛÛÛÛÛÛÜÜÜÜÜÜÛÛß   ÜÛÛÛÛÛß
   ÜÛÛÛÛÛÛÛ             ÜÛÛÛß       ÜÛÛÛÛÛ² ÛÛÛÛÛÛÛÛÛÛÛÛÛÛßßß  ÜÜÛÛÛßß
  ÛÛÛÛÛÛÛ²     °      ÜÛÛÛÛ±       Ü  ßÛÛÛÛ ßßßßßßß        ÜÜÛÛßßß
 ²ÛÛÛÛÛÛ²±          ÜÛÛÛÛß²ÛÜÜÜÜÜÜÜÜÜÛÛÛßß          Ü ÜÜÛÛßßß         ß
²ÛÛÛÛÛÛÛÛ²         ²ÛÛÛÛß Ü±ÛÛßßßßßß     ÜÜܲÛÛÛÛÜÜ    ßÛÛÜÜ    ÜÜÜÜÛÛÛÛ²±
²ÛÛÛÛÛÛÛÛÛÛÛÛÜÜÜ     ßß ÜÛÛ±       ÜÜÜÛÛÛÛÛÛÛÛÛÛÛÛÛÛÛÜÜ   ßßßßßßßßßßßßß
 ßÛÛÛÛÛÛÛÛÛÛÛÛÛÛÛÛÛÛÛÛÛÛÛß±   ÜܲÛÛÛÛÛÛÛÛÛÛÛÛÛÛÛÛÛÛÛÛÛÛÛÛÜÜÜÜ
    ßÛÛÛÛÛÛÛÛÛÛÛÛÛÛÛÛÛßß   ÜÛÛÛÛÛÛÛÛÛÛÛÛÛÛÛÛ²ßßÛÛÛÛÛÛÛÛÛÛÛÛÛÛÛÛÛÛÛÛ²Ü Ü
        ßßßßÛÛÛÛßßßß    ܲÛÛÛÛÛÛÛÛÛ²ßßßßß         ßßß²ÛÛÛÛÛÛÛÛÛßßßßß
   Ü ÜÜÜÜÜÜÜ       ÜÜÜÛÛÛÛÛÛÛÛßß                        ßßßßß
Ü ÜÜ  ßßßßÛÛÛÛÛÛÛÛÛÛÛÛÛÛÛÛßß          R E L E A S E            °
   ßßÛÛÛÜÜÜ  ßßßßÛÛÛÛ²ßß                 I N F O
       ßßÛÛÛÛÛÛÜÜÜÜ
           ßßÛÛÛÛÛÛß    ArtistÄÄ: VA
   °     Ü  ²ÛÛÛÛÛß   TitleÄÄÄ: Super Italia Most Wanted
         ÛÛ ÛÛÛÛÛß   LabelÄÄÄ: Universal
        ±ÛÛ ÛÛÛÛÛ   GenreÄÄÄ: Dance
       ±²ÛÛ  ÛÛÛ²   Str.date: 11-08-2006
       ²ÛÛÛÛ ²ÛÛ±   Rip.date: 12-08-2006
       ±ÛÛÛÛ  ßÛ    SourceÄÄ: CDDA
        ²ÛÛÛÛÜ  ÛÜ  EncoderÄ: Lame + EAC
 ±       ²ÛÛÛÛÜ  Û   RipperÄÄ: Team zZzZ 2006
         ±ÛÛÛÛÛÛÜ    QualityÄ: VBR kbps 44,1
          ²ÛÛÛÛÛÛÜ    TracksÄÄ: 18
       ÜÜÛÛÛÛÛÛÛÛÛß     SizeÄÄÄÄ: 102,1 MB
   ÜÜÛÛÛÛÛÛßßßß  ÜÜÜÜÜ
ÜÜÛßßßß   ÜÜÜÜÛÛÛÛÛÛÛÛÛÛ²ÜÜ                                      °
   Ü ÜÜÛÛÛÛ²ßßßßßßß ßßÛÛÛÛÛÛÛÜÜ              °
                 ÜÜÜ   ßßÛÛÛÛÛÛÛÛ²ÜÜÜÜ                 ÜܲÛÛÜÜÜÜÜ
            ÜܲÛÛÛÛÛÛÜÜ   ßßÛÛÛÛÛÛÛÛÛÛÛÛÛÛ²ÜÜÜÜ  ÜÜÜÛÛÛÛÛÛÛÛÛÛÛÛÛÛÛÛÛÛ²Ü Ü
  °      ÜÛÛÛÛÛÛÛÛÛÛÛÛÛÛÜÜ   ßßÛÛÛÛÛÛÛÛÛÛÛÛÛÛÛÛÛÛÛÛÛÛÛÛÛÛÛÛÛÛÛÛ²ßßßßßß
       ܲÛÛÛÛÛÛÛÛÛÛÛÛÛÛÛÛÛÛÜÜÜ   ßßßÛÛÛÛÛÛÛÛÛÛÛÛÛÛÛÛÛÛÛÛÛßß
     ÜÛÛÛÛÛÛÛÛÛÛÛÛÛÛÛÛÛÛÛÛÛÛÛÛÛÛÜÜÜ    ßßßß²ÛÛÛÛÛÛÛÛÛ²ß        ÜÛÛÛÛÛÛÛÛÛÜ
   ±²ÛÛÛÛÛÛÛÛÛÛ²ßßßßß²ÛÛÛÛÛÛÛÛÛÛÛÛÛÛÛÛÜÜÜ     ßßßßß         ÜÛÛÛÛÛÛÛÛÛÛÛÛÛÛÛ
  ±ÛÛÛÛÛÛÛÛÛß           ßßßß²ÛÛÛÛÛÛÛÛÛÛÛÛÛÜÜÜ          ÜÜÜÛÛÛÛÛÛÛß   ßßÛÛÛÛÛ±
 ±²ÛÛÛÛÛÛ²±                     ßßß²ÛÛÛÛÛÛÛÛÛÛÛÛÛÛÛÛÛÛÛÛÛÛÛÛÛß±       ±ÛÛÛÛ²±
 ²ÛÛÛÛÛÛ±      T R A C K              ßßÛÛÛÛÛÛÛÛÛÛÛÛÛÛÛÛ²ßß            ²ÛÛÛ±
±ÛÛÛÛÛß                                     ßßßßßßßßßß                ÜÛÛß
±ÛÛÛÛß       L I S T I N G                                           ÜÛß
 ÛÛÛß                                                              ÜÛß
 ÛÛß                                                              Üß
 ÛÛ
 Û²  Track  Title                                              Time
 Û²
 Û²  01.    Noname - Tekno                                     04:16
 Û²  02.    Krupa Vs Unconditional - Round N Round             03:58
 Û²         (Dance Movement Mix)
 Û²  03.    Molella - Original Radicale Musicale               03:55
 Û²  04.    Erazor - Sleepwalkers Dream                        03:46
 Û²  05.    Brahama - The Dub (Future Love)                    06:41
 Û²  06.    Gabry Ponte - De Musica Tonate                     05:21
 Û²  07.    Dj Ross - Lonely (Phonomatika Radio Cut)           03:16
 Û²  08.    Mad - Welcome (Mricky And Danieli Radio Mix)       03:31
 Û²  09.    Luka - To Nem Ai (DJ Ross Radio Remix)             03:26
 Û²  10.    Jimmy Gomma - Funky Beat (Luca Peruzzi Club Mix)   04:00
 Û²  11.    Prezioso Feat Marvin - Rock The Discothek          03:05
 Û²  12.    Naive - Looking 4 Happiness                        03:52
 Û²         (Pooper Scooper Radio Edit)
 Û²  13.    666 - Alarma                                       03:25
 Û²  14.    Luca Antolini DJ - The Race (Hard Trance Mix)      04:17
 Û²  15.    Unabomber - 6etere 6gay (Jimmy Gomma Remix)        03:55
 Û²  16.    Earphones - Lie To Me                              03:47
 Û²  17.    Steven Z - I Miss You Tonight                      04:10
 Û²  18.    Paps N Skar - Turn Around                          03:23
 ÛÛÜ                                                              Ü
 ÛÛÛ²                                                             ±ßÜÜ
±ÛÛÛÛ²                                                              ±ÛÛÜ
±ÛÛÛÛÛ±                                                               ßÛÛÜ
 ²ÛÛÛÛÛÜ      ASCii by                  ÜÜܲÛÛÛÛÛÛÛÛÛÛÛ²ÜÜ             ²ÛÛÜ
 ±ÛÛÛÛÛÛÛÜ    gonz_zZzZ            ÜÜÜÛÛÛÛÛÛÛÛÛÛÛÛÛÛÛÛÛÛÛÛÛÛÛÜ         ±²ÛÛ±
  ²ÛÛÛÛÛÛÛÛÜ             ÜÜÜÜÜÛÛÛÛÛÛÛÛÛÛÛÛ²ßßßß   ßßßß²ÛÛÛÛÛÛÛÛÜ     ±ÛÛÛÛÛ
    ²ÛÛÛÛÛÛÛÛÛ²ÜÜ    ÜܲÛÛÛÛÛÛÛÛÛÛÛÛÛÛÛÛß   ÜÜÜÛÛÛÛ²ÜÜ     ßÛÛÛÛÛÛÜÜÜÛÛÛÛÛÛ²
     ÛÛÛÛÛÛÛÛÛÛÛÛÛÛÛ²ÛÛÛÛÛÛÛÛÛÛÛÛÛßßß   ÜܲÛÛÛÛÛÛÛÛÛÛÛÛÛÜÜ    ßÛÛÛÛÛÛÛÛÛÛÛß
      ß²ÛÛÛÛÛÛÛÛÛÛÛÛÛÛÛÛÛÛÛÛ²ßß   ÜܲÛÛÛÛÛÛÛÛÛÛÛÛÛÛÛÛÛÛÛÛÛÛ²     ßßßßßß
  ÛÜ    ßÛÛÛÛÛÛÛÛÛÛÛÛÛÛÛ²ßß ÜܲÛÛÛÛÛÛÛÛÛÛÛßßß       ßßß²ÛÛÛÛÛÜ           Ü
 ±²ÛÛÜ     ß²ÛÛÛÛÛÛÛÛÛßß  ÜÛÛÛÛÛÛÛÛßßßß                 ßßÛÛÛÛÛÛ²ÜÜÜÜܲÛÛß
 ±²ÛÛÛÛÛÜ     ß²ÛÛÛ²ß   ²ÛÛÛÛÛÛß        .R I P P E R S.   ßÛÛÛÛÛÛÛÛÛÛÛÛÛÛ²
  ±²ÛÛÛÛÛÛÛ²Ü        ÜÛÛÛÛÛÛÛ²                               ÛÛÛÛÛÛÛÛÛÛÛÛ²±
   ±²ÛÛÛÛÛÛÛÛÛÛÛÛ²ÜÛÛÛÛÛÛÛÛÛ            .C O M M E N T.        ßßßß²ÛÛÛÛ²±
     ßÛÛÛÛÛÛßÛÛÛÛÛÛÛÛÛÛÛ²ß                                          ÛÛÛ²±
    ±²ÛÛÛÛÛß    ßßßßßß                                             ÛÛß
 °    ±ÛÛÛ²                                                        ²ÛÛ±    °
    ±²ÛÛ²                       Enjoy !!                            °Û²±
  °   ±ÛÛÛ                                                         ²ÛÛ±     °
     ±²ÛÛÛÛÛÜÜ  ÜÜÜÛÜÜÜÜÜ       If You Like It,Then Buy It !!      ÛÛÛÛ²±
    ±²ÛÛÛÛÛÛÛÛÛÛÛÛÛÛÛÛÛÛÛÛÛÜ                                   ÜÜÜÜÛÛÛÛÛ²±
     ÜÛÛÛÛÛÛßßß    ßßßßÛÛÛÛÛÛÛÜ                            ܲÛÛÛÛÛÛÛÛÛÛÛÜ
   ±²ÛÛÛßß              ß²ÛÛÛÛÛÛ²ÜÜÜ                     ÜÜÛÛÛÛÛÛÛÛÛÛÛÛÛÛ²
     ²Ûß    TEAM ZZZZ       ßßÛÛÛÛÛÛÛÛÛÛÛ²ÜÜÜÜ      ÜÜÜÛÛÛÛÛÛÛßß        ßÛ
 °       salutes all partners     ßßß²ÛÛÛÛÛÛÛÛÛÛÛÛÛÛÛÛÛÛÛÛÛ²
       in this educational crime!        ßß²ÛÛÛÛÛÛÛÛÛÛ²ßß               °
      we thank all the fans, we will
         keep rocking in 2006 !

      siteops,music + musicdvd rippers,suppliers are welcome to
           drop us a line by email: zz@box.az
                                                        .. Team zZzZ ..

HOSTER: MEGA BETA
Regards HERBY
Last edited by ADMiN on Tue Jun 28, 2016 2:41 am; edited 4 times in total